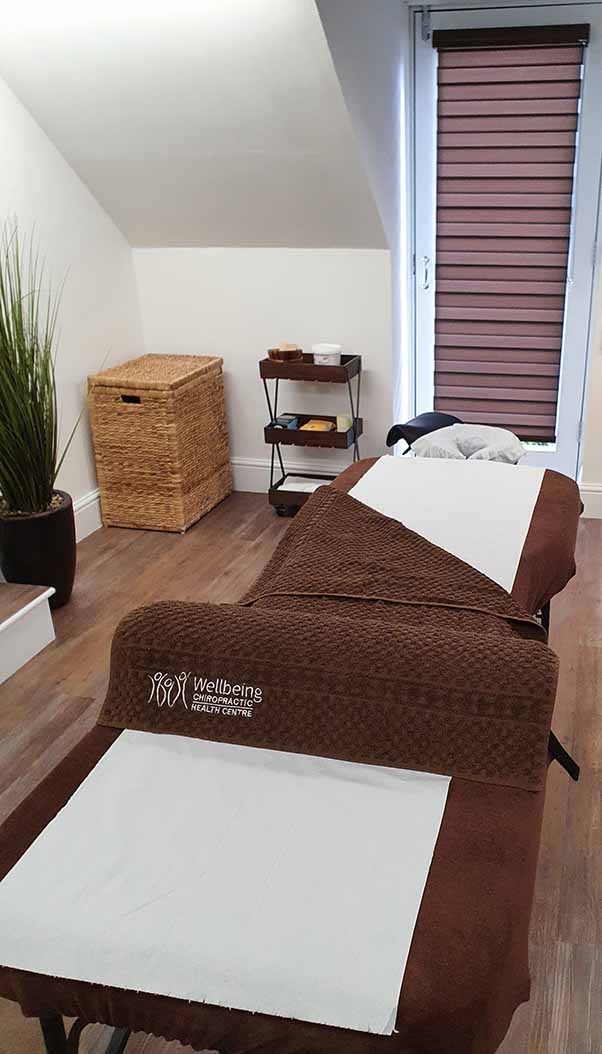 Wellbeing Deep Tissue Massage Therapy: 40min £45
This massage has been specifically designed in order to gradually release muscle tension, and if prescribed by a chiropractor this massage performs a supporting role by aiding relaxation alongside treatment for chronic pain. This massage can also be booked as a stand alone treatment.
Our massage therapist will use specific techniques to massage your whole back, including the neck, pelvis, back of the legs and chest, which could help you feel more comfortable when sitting or standing upright.
The aim of deep tissue massage is to gradually realign the deep layers of your muscles and connective tissue. This massage involves the application of pressure (by kneading, rubbing or traction) to muscles using the hands, forearms and elbows.
Deep tissue massage is different from relaxing massage, some of the techniques are similar but a lot more pressure is applied, at certain points during the massage, most people find there is usually some discomfort and pain.
It is important to communicate to the therapist when things hurt and if any soreness or pain you experience is outside your comfort zone.
There is usually some stiffness or pain after a deep tissue massage, but it should subside within a day or so. The massage therapist may recommend applying ice to the area after the massage.
Deep tissue massage can help with relieving everyday stress, helping relaxation, aiding sleep and promoting a sense of well-being.
It may also promote faster healing by increasing blood flow and reducing inflammation.
At Wellbeing Chiropractic Health Centre, we only use natural high quality massage waxes.
To book a Massage Therapy appointment please call 01604 422488  or email [email protected] alternatively click the button below to book online.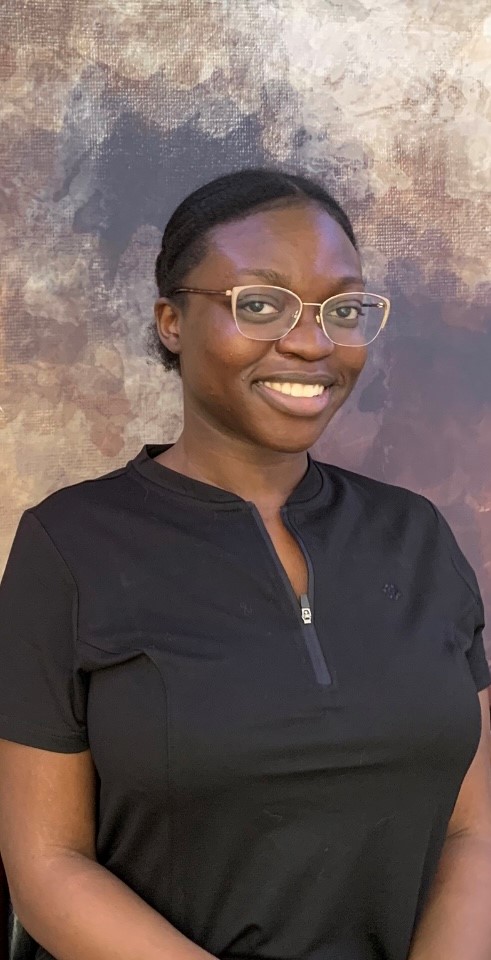 Prince is interested in sports therapy, she is about to complete her degree at Bedford University. She has previously worked as a Massage Therapist for Bedford Rugby Team and enjoys helping people who want to get rid of their muscle tension. She is very friendly and takes time to listen to her clients. Her priority is to work closely with our Chiropractors to design a bespoke Deep Tissue Massage treatment that suits their needs.
What Our Patient's Say About Us...
I have recently needed massage down my back after an accident
I have recently needed massage down my back after an accident, and have been helped by Kara. She has a very sensitive touch, and uses her strength to great advantage, ensuring I leave her at the end of a session with back muscles that are relaxed, comfortable and free of all pain. I cannot recommend her enough.
Best back deep tissue massage I have ever had
Best back deep tissue massage I have ever had. Thank you for your hard and professional work! Highly recommended.
Great massage!
I felt like he knew exactly what he was doing and gave me plenty of information on the bits and bobs going on in my body (which I should myself know but we always look after ourselves before everyone else) and he was very friendly too, the conversation was easy and we laughed a lot which really makes me feel comfortable and relaxed when meeting someone new. I'm not sure how I could be in pain and so relaxed at the same time! He checked in that the pressure was good and if I was okay when he was working on a particularly tender area. I feel very happy with the whole thing from start to finish! I floated out of the clinic after. The only reason I didn't rebook straight away was because I couldn't think straight 😂
Can't fault them always look forward to my massage
Can't fault them always look forward to my massage . Has helped already so much and look forward to further treatments.
Highly recommended
I've had multiple deep tissue massages at Wellbeing Chiropractic Health Centre and they have always been top notch standards, addressing the specific issues I have. I'm always treated with great care and attention and come out feeling very healthy. Highly recommended
One happy lady!
'Before finding the Wellbeing Chiropractic Health centre I had been in so much pain with my back. Since seeing Kara for deep tissue massage the tension all over my back has improved immensely! I cannot recommend it enough, relaxing, tranquil and de-stressed every time I leave! This combined with seeing Dave for chiropractic treatment has improved my wellbeing so much. One happy lady! '
I'm feeling amazing.
Woke up with a stiff neck, so straight away booked chiropractic appointment with Magda to get it sorted, she always can reduce my pain. Then she managed to organise massage for me too and oh my gosh I'm feeling amazing. Love the relaxing time and painless life.
Associations & Accreditations