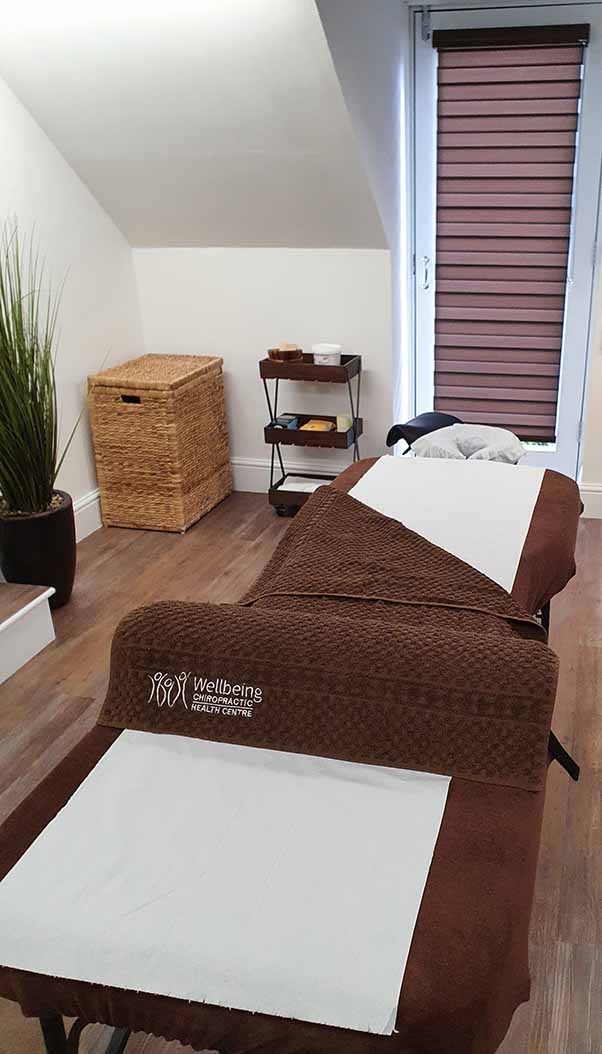 Wellbeing Deep Tissue Massage Therapy: 40min £45
This massage has been specifically designed in order to gradually release muscle tension, and if prescribed by a chiropractor this massage performs a supporting role by aiding relaxation alongside treatment for chronic pain. This massage can also be booked as a stand alone treatment.
Our massage therapist will use specific techniques to massage your whole back, including the neck, pelvis, back of the legs and chest, which could help you feel more comfortable when sitting or standing upright.
The aim of deep tissue massage is to gradually realign the deep layers of your muscles and connective tissue. This massage involves the application of pressure (by kneading, rubbing or traction) to muscles using the hands, forearms and elbows.
Deep tissue massage is different from relaxing massage, some of the techniques are similar but a lot more pressure is applied, at certain points during the massage, most people find there is usually some discomfort and pain.
It is important to communicate to the therapist when things hurt and if any soreness or pain you experience is outside your comfort zone.
There is usually some stiffness or pain after a deep tissue massage, but it should subside within a day or so. The massage therapist may recommend applying ice to the area after the massage.
Deep tissue massage can help with relieving everyday stress, helping relaxation, aiding sleep and promoting a sense of well-being.
It may also promote faster healing by increasing blood flow and reducing inflammation.
At Wellbeing Chiropractic Health Centre, we only use natural high quality massage waxes.
To book a Massage Therapy appointment please call 01604 422488  or email [email protected] alternatively click the button below to book online.