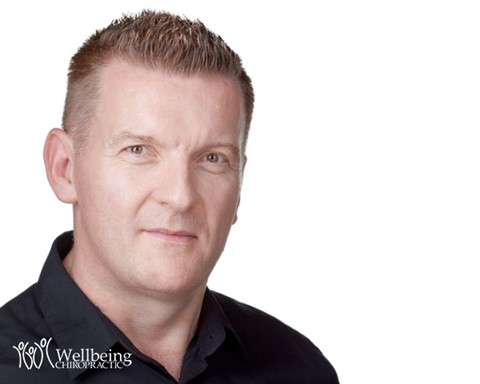 Dave is originally from County Durham and first encountered Chiropractic after suffering a neck injury playing Rugby, this prevented him from working for several weeks, but traditional methods did not help with the pain. He found a local chiropractor who helped him to reduce the symptoms, this proved to be a pivotal point in his life, and he made the decision to switch from a career as an Automotive Design Engineer and train to become a Chiropractor.
He achieved his Masters Degree in Chiropractic in 2012 and has since worked in clinics in North London and St Albans, before joining with his wife to work in Wellbeing Chiropractic, which has now become Wellbeing Chiropractic Health Centre.
Dave is a very active person who enjoys many different sports and has trained in Martial Arts from a young age, competing successfully in many regional and national tournaments; he also enjoys Rugby and has completed in several Olympic Distance Triathlons.
Dave is passionate about all aspects of Chiropractic; he takes pride in offering the very best care and advice for his patients of all ages. He encourages individuals to take an active role in their own health and wellbeing. Dave has a good knowledge of exercise as a way of improving strength, posture and also helping with recovery from injury.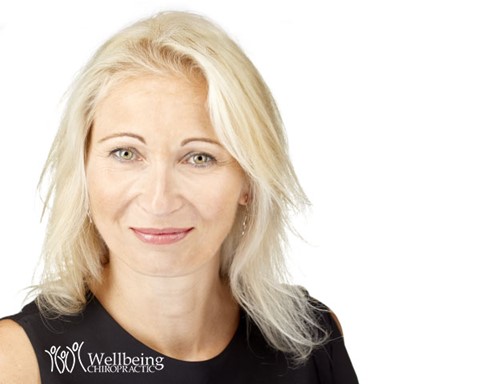 MChiro MSport Science CCEP
Magda is an advocate of wellbeing. She believes that a positive attitude can help you achieve your goals in life.
She was born in Poland and moved to UK in 2003.
Magda used to be an athlete, then a fitness instructor and she is a qualified PE teacher. Sport and general fitness has always played a significant part in her life.
Magda discovered Chiropractic in 2005 and this helped ease her back pain and discomfort. She decided to train as a Chiropractor to be able to encourage people to improve their overall health and wellbeing.
In 2008 Magda created Wellbeing – Massage as a Deep Tissue Massage Therapist, She achieved her Masters Degree in Chiropractic in 2012 and went on to create Wellbeing Chiropractic, which has now become Wellbeing Chiropractic Health Centre
Magda has previously worked in Hemel Hempstead, Cranfield, Milton Keynes and a clinic in West London, before moving Wellbeing Chiropractic to Northampton in 2016.
Magda has a great sense of humour; she will keep you at ease during your appointment and be on hand to guide you to healthier and better life.
Her mission is to help people within the community to realise health is something that comes from the inside out, not the outside in. Your body is amazing and she wants to help you keep it at its best.